Our Team
ERNIE BARSAMIAN – CEO & PRINCIPAL


A readily recognized industry name with over 27 years of hands on experience in refining, marketing, supply, trading and terminal business development, Ernie Barsamian, following his retirement from Hess Corporation, has joined The Tank Tiger.   Ernie brings his enormous industry network of human capital to connect those seeking terminaling services to those who can provide this capability.
Barsamian's terminal business development experience began in 1996 when he developed a business plan which kicked off the startup of 3rd party terminaling business for Hess Corporation's marketing terminals.   A one man gang – Ernie was the sole contributor responsible for originating profitable ideas, securing business relationships, negotiating agreements, booking sales, and writing business contracts.  He successfully interfaced with supply and trading, financial accounting, loss control and quality control to ensure customer service was maintained at the highest level.
For over 16 years and working without any assistance, Barsamian generated over $1 billion in terminal service revenue covering the entire Hess portfolio of 20+ storage terminals. In his top performing year, Ernie booked $140 million of terminal service revenue.  Revenue was generated from bulk tank storage, truck rack handling fees, product exchange handling fees and land leases.
The Tank Tiger maintains ongoing relationships with all of the primary users of terminal storage. The following is a list of satisfied customers who have closed commercial deals doing business with Ernie Barsamian:
BP, Astra, Axeon, Barclays, Bay Oil, Bominflot, British Air, Cargill, Castle, CCI, Champion Energy, Chemoil, Chevron, Citgo, Colonial Pipeline, Con Edison, Delphi, Department of Energy, DLA Energy, Exelon, ExxonMobil, Flint Hills, George E Warren, Glencore, Global LP, Gulf, HETCO, Irving, J Aron, JP Morgan, Lukoil, Macquarie, Magellan, Marathon, Mercuria, Merrill Lynch, Mieco, Morgan Stanley, Motiva, Murphy, Noble, Northville, PBF, PDVSA, Petrobras, Petrochina, Petrocom, Petroleum Heat & Power, Phillips 66, Plains America, PPL Energy, PSEG, Reliance, Rubis, SARA, Shell, Sincor, Sinochem, SocGen, Sprague, Statoil, Suburban Propane, Sunoco, Total, Trafigura, United Refining, UPS, Valero, Vitol, Wawa, Westport
The list of ongoing business relationships that The Tank Tiger has is even longer. Chances are if you are looking to do business with any particular company, The Tank Tiger can help you make it happen.
Some career highlights:
In 2006, negotiated highest industry rate ever for petroleum products storage in New York Harbor- $2.06/bbl/month for a multi-year storage deal of over 1 million barrels.
Built an unparalleled customer contact network of over 8,000 industry contacts. If you don't yet know Ernie, it's very likely you know someone who does.
Hundreds of storage deals contracted by discovering win-win for terminal services and petroleum traders and end users.
Impeccable record of integrity and "doing the right thing".
Always willing to make a new friend in the business.
A 1977 graduate of the Roxbury Latin School and 1981 graduate of University of Pennsylvania (B.S. in Chemical Engineering), Ernie also has an MBA in Financial Management (1987) from the Wharton School of the University of Pennsylvania.   Ernie resides in Princeton, NJ.   He and his wife Jeanine have three children; Steven (Rutgers University, 2012), Trevor (Tufts University, 2014), and Jeff (University of Pennsylvania, 2016). Ernie is an avid sports fan and a big time booster of Princeton High School athletics. Hobbies include coaching youth wrestling, investing, reading, fishing, golf and maintaining his 300+ lb bench press:  55 yrs old 5 x 315 lbs.
Some things you didn't know:
Barsamian played semi-pro football for the New Jersey Oaks in 1984. He presently runs a successful investment website with over 1300 members:    www.mrmarketishuge.com.
He enjoys guacamole, a good joke, company of friends and taking long walks into town with Jeanine for his morning coffee.  So, if you see him on Nassau Street, make sure you honk the horn and wave.
email:  ebarsamian@thetanktiger.com
Office Phone: 609-917-3637 (office phone or email is preferred contact method)
DAVE CERULO, SR – East Coast / Caribbean Business Development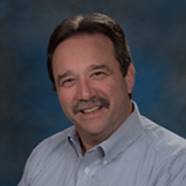 Dave has joined The Tank Tiger following his retirement from Hess Corporation  after a very successful and diverse career spanning 39 years.
During his long tenure at Hess, Dave headed departments managing …
Operations for the entire Clean Logistical Supply system covering 3 refineries, 40 terminals and over 50mm barrels of owned storage.
Third party supply, exchange and throughput for east coast from upper NY State/New England south to the Caribbean.
NYMEX buy/sell delivery operations. Was responsible for creating NYMEX Pre-Inspection delivery rules requiring delivery pre-inspection and certification. Past member of the NYMEX Petroleum Products Advisory Committee.
Company outsourced barge transportation operations, contracts and logistics business.
Company outsourced truck transportation contracts and logistics business that transported in excess of 3 billion gallons/year of all clean and dirty petroleum products for entire east coast marketing region.
$100mm of construction projects and a $10mm/year property management business.
email:  dcerulo@thetanktiger.com
Phone: 732-781-6623
STEVEN BARSAMIAN – VP OPERATIONS 

Steven Barsamian performs all of the heavy lifting behind the scenes at The Tank Tiger.   Prior to joining The Tank Tiger, Steven worked at Princeton University, where he worked as the Assistant to the Director of Football Operations while quarterbacking a plethora of game day responsibilities for the 2013 Ivy League Champion Tiger football team. Prior to joining Princeton University, Steven coached football at Princeton High School where his creativity as head coach and offensive coordinator for the JV team was well renowned.  Prior to these responsibilities, Steven was a Recruiting Analyst at National Underclassmen Combines where he generated articles on high school prospects, ran football combines and analyzed rankings for budding football superstars.
Presently Steven is an assistant football coach at South Brunswick High School, where he helped coach the team to the NJSIAA 2015 Central Jersey Group V State Championship.  Steven received his B.S., in Sports Management from Rutgers University.
Steven has joined the most exclusive and coveted club known to mankind – the 300 lb bench press club – which qualifies him to someday be a partner at our firm.
email:  sbarsamian@thetanktiger.com
Office Phone: 609-917-3638
TERRY BOND – BUSINESS DEVELOPMENT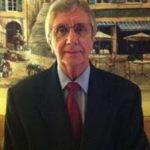 Terry Bond comes from a solid background in the cargo inspection and testing business, working initially for the Caleb Brett (now ITS) Group around the world, managing offices and regions in Europe, Africa, Middle East, Canada, Caribbean and USA over a 23 year period. Once settled in the USA he joined the independent inspection and testing company Oiltest Inc for the next 17 years. This company is based in New Jersey, and linked through the International Classification Society, the American Bureau of Shipping (ABS) to operate the global Marine Fuel Testing activity "ABS Oil Testing Services". In 2003 he joined Saybolt LP in NJ and over the next 12 years handled Business Development on the East Coast, West Coast and Midwest, while assisting Management in other areas (Far East / Middle East/Latin America) in client liaison with their USA based customers.  Terry knows absolutely nothing about football, but his very cool English accent more than makes up for this glaring deficiency.  We are delighted that Terry has joined us to bring his incredible wealth of industry knowledge, and a few good jokes,  to service our favorite customers.
email:  tbond@thetanktiger.com
Mobile Phone: 908-884-4687
PAT ROSATO – SOUTHEAST US MARKETING & BUSINESS DEVELOPMENT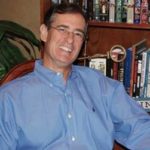 Pat quarterbacks our business development efforts in Florida and the Southeast region of the US.   Pat graduated with a Bachelor of Arts in European History from the University of Pennsylvania where he was a member of the Varsity Football team.  Pat brings an incredible amount of marketing experience, knowledge and talent to our team.  Pat's hobbies include being an incredibly stubborn New York Jets fan, war gaming conferences, boating, physical fitness and, from time to time, destroying all monsters.
email:  info@thetanktiger.com
KELSEY WALSH – US WEST COAST MARKETING & BUSINESS DEVELOPMENT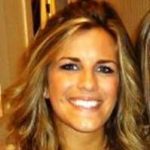 Kelsey handles the marketing function for our Southern California clients.  Kelsey received a BS in Psychology and Biology from the University of Massachusetts and was a member of the Phi Beta Kappa honor society, so she's a lot smarter than all of us.
email:  info@thetanktiger.com
JEANINE HEARNE-BARSAMIAN – MARKETING COORDINATOR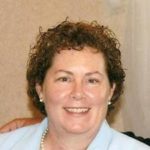 After over 30 years in the non-profit sector, Jeanine has joined The Tank Tiger team to assist us in keeping our customers happy while making sure we always eat a healthy lunch. Jeanine has a BSN from Seton Hall University and an MA from New York University.  She also is an International Board Certified Lactation Consultant.  We are fortunate to have her wisdom and guidance on our team as we continue to find new ways to have fun on the job.
email:  jhbarsamian@thetanktiger.com
Office Phone: 609-917-3639
NIKITA KOLOFF  – INTERNATIONAL BUSINESS DEVELOPMENT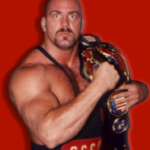 Nikita Koloff deals with all of the Seller Buyer Agents dealing in Jp 54 D2 D6 Fuel and Chinese bonds.   He has a long standing producer partnership with the Russian Government that has resulted in a unique trustee position for the supply of Russian Origin Crude Oil and many types of Refined fuels such as JP54, D2, D6.  If anyone is looking for 100 million gallons of Rotterdam storage, and has a wealthy uncle who is Prime Minister of some middle eastern country, then Nikita is your man.  He also has shares of the Brooklyn Bridge to sell to you.